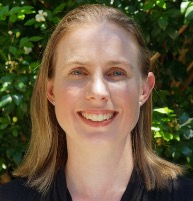 Kathryn Crowe is a Postdoctoral Researcher at the University of Iceland, and adjunct to the Center for Education Research Partnerships (National Technical Institute for the Deaf, Rochester Institute of Technology) and the School of Teacher Education, Charles Sturt University. She is a clinician, academic, and researcher with qualifications in speech-language pathology, inclusive education for children with sensory disability, and interpreting (Auslan/English). She is associate editor of the journal Speech, Language and Hearing and is a member of the International Expert Panel on Multilingual Children's Speech.
Kathryn's research has focused on the linguistic diversity of children with hearing loss and their families, particularly related to assessment and intervention for speech and language for multilingual children with hearing loss. She is currently involved with projects examining dual sensory loss, evidence-based interventions for multilingual children, speech and sign intelligibility, bimodal language acquisition, and professional practice. Kathryn is passionate about using evidence to inform practice when working with learners with hearing loss and making available evidence accessible to parents, teachers, and clinicians.
Abstract:
An increasing number of D/deaf and hard-of-hearing learners are growing up in environments were more than one spoken language is used, with or without the use of a signed language. Working with d/Deaf multilingual learners (DMLs), their families, and their teachers/clinicians challenges our traditional practices for working educating deaf learners. This presentation will consider working with DMLs from a number of perspectives. Firstly, current perspectives on multilingual language acquisition will be described and related to DMLs and the current evidence base describing the speech, language, and literacy outcomes of DMLs will be presented. Secondly, assessment practices that are appropriate for assessing and monitoring the speech and language development of DMLs will be discussed. Finally, evidence-based intervention appropriate for use with DMLs will be described.