Comm4CHILD
The World Health Assembly adopted a 2017 resolution recognising Hearing Impairment (hearing impairment) as a priority worldwide health issue. Children with hearing impairment present significant risks for language acquisition, educational achievement, socio-emotional development, and well-being. Current intervention plans fail to prepare those children for academic achievement and social participation in contemporary society where the diversity of their needs is increasing. Comm4CHILD is a consortium implementing an innovative approach for optimising the communicative skills and social inclusion of children with hearing impairment. Comm4CHILD addresses the large inter-individual heterogeneity in brain plasticity, cognitive resources, and linguistic abilities, and takes full advantage of this heterogeneity to support efficient communicative skills in children with hearing impairment. A group of 15 early stage researchers (ESRs) will be trained in research and intervention in a cross-sectoral way.
ESRs individual research projects are conceptualized within three work packages: biology (i.e. anatomical variations of the cochlea and cerebral functional reorganisation), cognition (i.e. working memory, multimodal integration in communication), and language (i.e. inter-individual differences in speech intelligibility and spelling ability).
The work of the ESRs will :
1. enhance mapping of the factors underlying heterogeneity
2. advance the understanding of the predictors of linguistic communicative skills
3. develop new intervention methods.
The ESRs will become the "paediatric hearing care entrepreneurs" of the future, thanks to the collaborations between academic, industrial, clinical, and community-based partners.
The output of this unique consortium is expected to have an impact across all aspects of hearing impairment children's everyday life. Specifically, Comm4CHILD will provide a significantly improved understanding of communicative and social skills that will underpin the development of innovative future treatment and rehabilitation measures.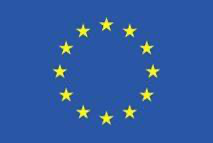 Comm4CHILD is a European project under the Marie Sklodowska-Curie grant agreement n°860755 within the European Union's Horizon 2020 research and innovation program