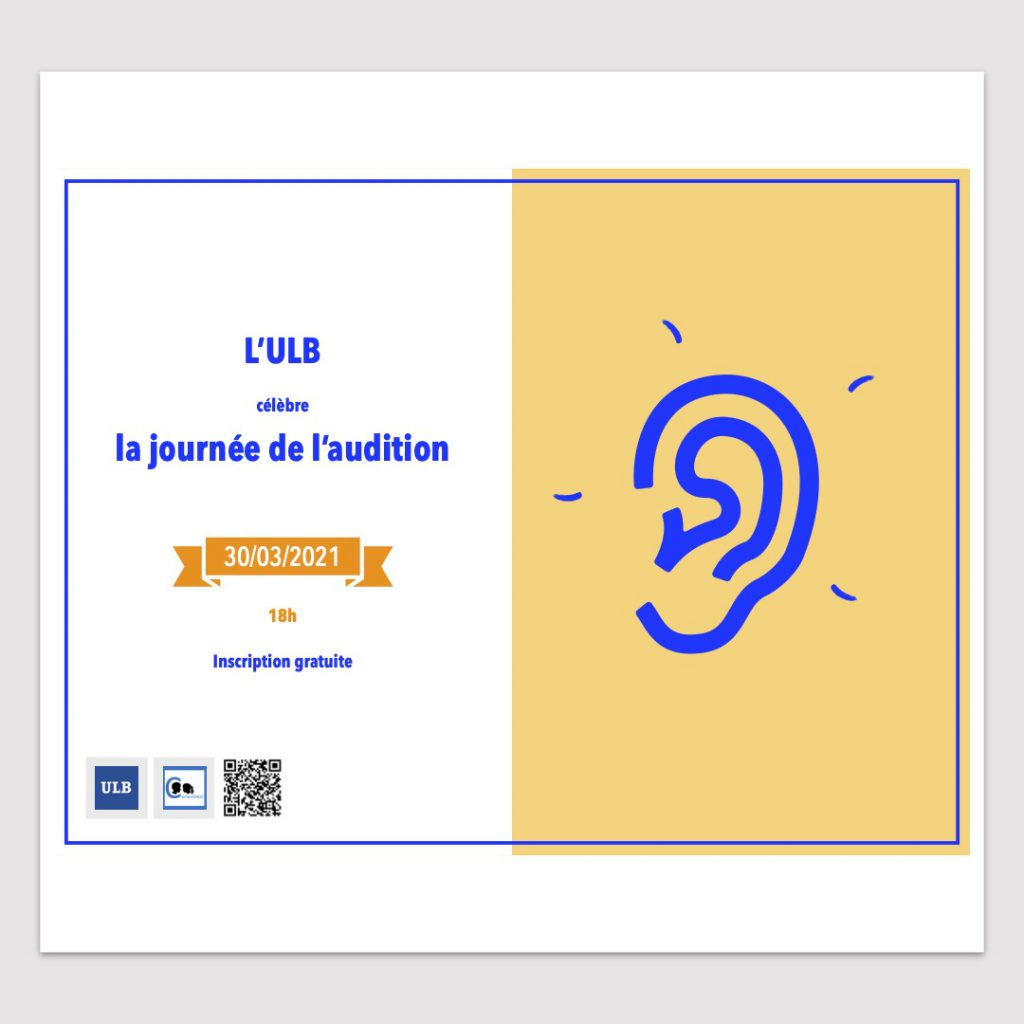 On the 30th of March 2021, Cora Caron, Elodie Sabatier, Marie Joe Kfoury and other ULB researchers will celebrate the World Hearing Day!
The event (in French) will combine scientific presentations and artistic performances and will be followed by a discussion.
Information and registration here!
———————————————————————————–
Cora Caron, Elodie Sabatier, Marie Joe Kfoury et leurs collègues de l'ULB s'intéressent à l'audition, tout particulièrement chez l'enfant: comment contrer l'effet de la perte auditive ? Quel impact sur la scolarité ? Quelles solutions technologiques ?
Nos chercheuses partageront leurs connaissances le 30 mars 2021, à partir de 18h. L'évenement (en ligne) combinera interventions scientifiques et animations artistiques. Il sera suivi d'une discussion en direct avec les différents intervenants.
Cet évènement s'adresse essentiellement aux professionnels et professionnelles de l'audition et de l'enfance, ainsi qu'aux parents intéressés.
Pour s'inscrire et obtenir plus d'information, cliquez ici