ESR6: Monica Ashokumar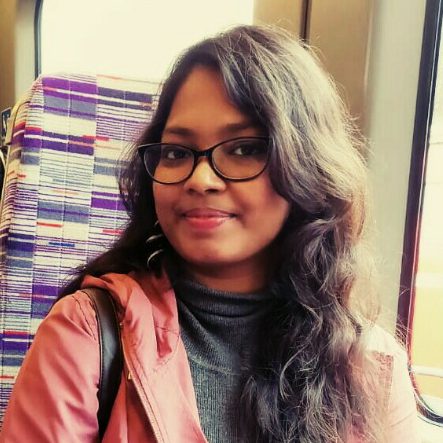 Monica obtained her bachelor's degree in Biomedical Engineering  from SSN College of Engineering (India),  where she was first introduced to the world of research due to her work on cognitive and linguistic processing of bilingual and monolingual brain during multitasking. Since then she has been passionate about research and obtained a Master of Science degree in Audiology from University of Southampton (UK) with a thesis on Hearing outcomes after a Subarachnoid Haemorrhage. In the Comm4CHILD project, she conducts her research at CNRS GIPSA-lab. Her project aims at  investigating the mechanisms underlying the interaction and integration of auditory and somatosensory information in speech communication for hearing-impaired subjects equipped with cochlear implants and/or hearing aids.
Monica Ashokumar works on the research project 6. Exploiting the somatosensory function in hearing impaired subjects for understanding and rehabilitating the perceptuo-motor loop in speech communication, supervised by Takayuki Ito and Jean-Luc Schwartz.